I am a full-time freelance translator and interpreter based in Palma de Mallorca, Spain, where I live since 2001. I offer translation services from German and English into Spanish, as well as on-site and telephone interpretation services for local law firms, companies, consulates and private persons. I graduated in 2001 with a degree in German-English translation and interpretation at the University "Babes-Bolyai" from Cluj, Transylvania and in 2013 I have finished my master studies in specialised translations at the University of Córdoba/ISTRAD.
I am specialised in legal and economic translations from German into Spanish. Apart from my main specialisation, I also do technical translations (nautical branch) and tourism-related translations (websites, menus). Due to the fact that many financial documents are received by the lawyers/financial companies by fax (previously scanned documents), during the last ten years I had to specialise in the translation of documents in PDF-format, developing a high skill in the accurate and faithful reproduction of difficult PDF-files, thus being able to offer this additional service to my clients.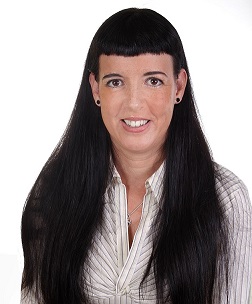 I believe in the necessity of lifelong learning. Likewise, I try to keep up with the latest developments of translator-specific tools, ensuring to be in hold of all the important tools needed by a professional translator (specialised software, electronic and printed versions of the latest dictionaries, etc.). I always work together with fellow translators for the proofreading of my translations. My clients appreciate my seriousness, attention to detail, reliability and proactive attitude (oriented to find the best solution for the client), as well as the fact that I always respect the agreed deadlines and try to act in a professional manner, respecting at all times the codes of our profession.
It is very important for me to maintain a good business relationship with my clients, based on mutual confidence and a long-term business cooperation.
Download the Professional background of Agnes Lenkey in PDF format.


In order to open this PDF file, you need to have Adobe Reader installed. In case that you do not have it, please download it from here for free.